Kevin D. Zwetsch
Attorney at Law & Managing Shareholder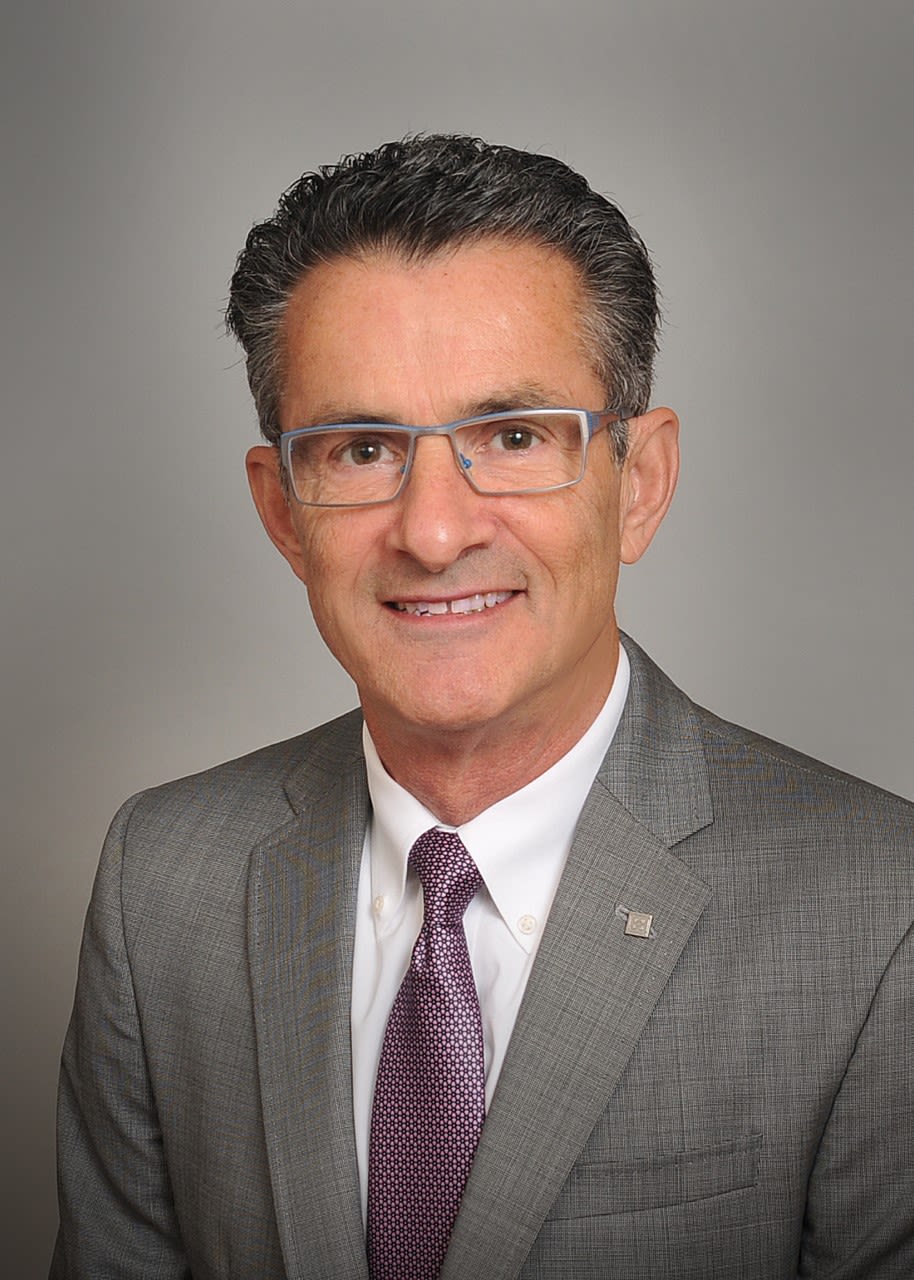 My firm provides responsive legal advice and representation to business owners, executives, management, professionals, and individuals facing business or employment law issues. I utilize my extensive experience in employment law to provide you with personalized legal solutions. Whether you need litigation support, counsel, or business advice, you can count on me to be your trusted ally in protecting your business or personal legal needs, and employment matters.
Education and Background
Born and raised in Rochester, New York, I pursued my undergraduate studies at Cornell University, where I obtained a Bachelor of Science degree in Industrial and Labor Relations. Choosing Cornell allowed me to stay close to home while also benefiting from a renowned program in my field of interest. Following my passion for law, I attended the University of Florida Levin College of Law, where I graduated with a Juris Doctor degree in 1992, ranking near the top of my class.
Before embarking on my now thirty-year legal career, I held leadership positions in human resources across various industries, including oil exploration, chemical manufacturing, food production, and banking. This experience provided me with valuable insights into the challenges faced by employers and the intricacies of managing human resources effectively.
Legal Experience
Throughout my legal career, I have successfully represented clients in a wide range of legal proceedings, having tried and won jury trials, administrative hearings, and arbitrations. Additionally, I have handled trade secret and no-compete cases, injunctions, responded to government investigations, and provided counsel to employers and individuals on a broad spectrum of workplace issues. These include:
Sexual harassment

Workplace violence

Staff reductions

Discipline and discharge

Policy changes

Union election campaigns

Employee theft and fraud

Wage and hour laws

FMLA/ADA/USERRA matters

Advising on business acquisitions and compliance with major employment laws
I also defend property owners facing legal claims under Title III of the ADA and fair housing laws. With my legal experience, you will benefit from a dedicated advocate who will vigorously protect your interests. I will work closely with you, helping you understand the specific details of your individual case, and together, we will work through strategies to navigate the complex legal system.
Awards and Recognition
My dedication to excellence and outstanding legal support has earned me recognition within the legal community. I hold an AV Peer Reviewed rating from Martindale Hubbell, and I have been honored as one of the Best Lawyers in America.
These accolades reflect the high regard in which my peers and legal rating organizations hold my expertise and professionalism. In addition to this, I am honored to be recognized among Tampa Bay's top lawyers for my contributions to the legal profession.
Personal and Community Involvement
Outside of my legal practice, I am passionate about Ashtanga yoga, hiking, basketball, travel, and reading. These interests contribute to my well-rounded perspective and allow me to approach my work with creativity and focused energy.
I'm also proud to serve on the board of directors of a local non-profit organization, reflecting my commitment to giving back to my community and making a positive impact beyond the legal field.
If you require a dedicated attorney who combines extensive experience with a deep understanding of human resources and employment matters, please contact me.
I'll fight for your rights in business and employment disputes.
Published Works
"Gig Economy: Legal and Practical Considerations for Employers" – February 12, 2019 – Business Management Daily

"7 Legal Considerations When Using Temporary Staffing Apps" – January 10, 2019 – SHRM Online

"Gig Economy Temporary Staffing with Smartphone Apps: 7 Legal and Practical Considerations for Employers" – December 18, 2018 – Ogletree Deakins Blog Post

"Business Checkup – Summary of Florida's Restrictive Covenant Statute" – June 2018 – Association of Corporate Counsel, Tampa Bay Chapter

"FLSA Tips and Traps" – March 25, 2015 – ACC West Central Florida Weekly Update

"Maximize Profits by Minimizing Travel Time Compensation" – Fall 2014 – The Official Publication of the Florida Irrigation Society
Honors
AV Peer Review Rated by Martindale-Hubbell

The Best Lawyers in America

Chambers USA, 2007; listed as an Up and Coming Employment Lawyer in Florida

Chambers USA, 2008; listed as a Leading Employment Lawyer in Florida

Florida Legal Elite, Florida Trend Magazine, ranked in the top 2% of practicing Florida Bar Members

Florida Super Lawyers

Labor & Employment – Top Lawyers

Tampa Bay's Top Lawyers
Classes & Seminars
"Curbing FMLA Abuse: How to Manage Manipulative Employees,", Lorman Education Services Teleconference

"The Termination Process,", The Employment Process from A to Z, Sterling Education Services, Inc., Tampa, Florida

"Avoiding a Failure to Properly Follow the Medical Certification and Recertification Process,", FMLA Update 2005: A Complete Update on How to Avoid the Top 7 FMLA Mistakes Employers Make, Council on Education in Management, Tampa, FL

"FMLA Update 2004: Overview of Recent Court Decisions,", Council on Education and Management, Tampa, Florida, 01/28/2004 to 07/14/2004

"Solving the Employment Law Puzzle,", Employment Law Seminar

"Home Front Update: Overview of Laws for Employee Background Checks and Military Leaves,", Suncoast Human Resource Management Association

"Overview of the Uniformed Services Employment and Re-employment Rights Act of 1994 - USERRA,", St. Petersburg Chamber of Commerce

"On the Cutting Edge - Employee Background Checks,", Suncoast Human Resource Management Association

970 WFLA Morning Radio Show – Guest appearances on Covid19 Legal Topics – 2020

"COVID-19 Update for Florida Employers" – Ogletree Deakins Webinar – April 24, 2020

"Test Your Knowledge" – Managing a Workforce in 2020 – Tampa – October 2, 2019

"ADA Accessibility in Banks: Guidelines and Requirements" – Lorman Education Services Webinar – August 29, 2019

"The Dope on Dope: Managing Legal Marijuana" – Lake Sumter SHRM – 28th Annual Human Resource Conference and Expo – Wildwood – May 22, 2019

"Curbing FMLA Abuse: How to Manage Manipulative Employees" – Lorman Education Services Webinar – May 20, 2019; June 18, 2020

"Made to Order: Managing the Multitude of Working Arrangements" – Ogletree Deakins Workplace Strategies Seminar – Las Vegas – May 2, 2019

"Equal Pay Issues in Today's Workforce" – CareerSource Polk Quarterly Employer Roundtable – Lakeland – April 10, 2019

"Curbing FMLA Abuse: How to Manage Manipulative Employees" – Lorman Education Services Webinar – February 22, 2019

"The Gig Economy Hits Temporary Staffing: What are the Legal Considerations?" – Ogletree Deakins Podcast – December 18, 2018

"Hot HR Topics" – International Practice Management Association (IPMA) Annual Conference – Tampa – October 18, 2018

"CLE" – Association of Corporate Counsel, Tampa Bay Chapter – Tampa – June 21, 2018

"Employment Law Update – Key 2013 Developments and Beyond" – Central Florida Chapter, Florida Institute of Certified Public Accounts – Winter Park – February 18, 2018

"Managing Referral and Employee Relationships" – National Association of Specialty Pharmacies (NASP) Annual Meeting – Washington, D.C. – September 24, 2017

"Managing Referral and Employee Relationships" – National Association of Specialty Pharmacies (NASP) Annual Meeting – Washington, D.C. – September 24, 2016

"Employment Law Topics" – National Association of Specialty Pharmacies (NASP) Annual Meeting Law Day – Washington, D.C. – September 2016 – September 2018

"Are You Smarter Than a 5th Grader? Wage and Hour Edition" – Ogletree Deakins Seminar – Tampa – October 15, 2015

"HR 101 – Payroll and Overtime Pay" – Southwest Florida Air Conditioning Contractors Association – Estero – May 5, 2015
Professional Associations
The Florida Bar, Labor, and Employment Law Section

Hillsborough County Bar Association, Labor and Employment Law Section

Society for Human Resource Management
Education
University of Florida - Fredric G. Levin College of Law, JD, 1992

Cornell University, BS in Industrial and Labor Relations, 1982
Bar Admissions